QA data for all sites can be exported into a comma separated value (CSV) file. To export data, click the Manage link:

Then click "Sites and Machines":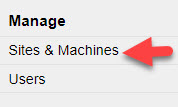 Next, click the "Export All QA Data for all sites" button: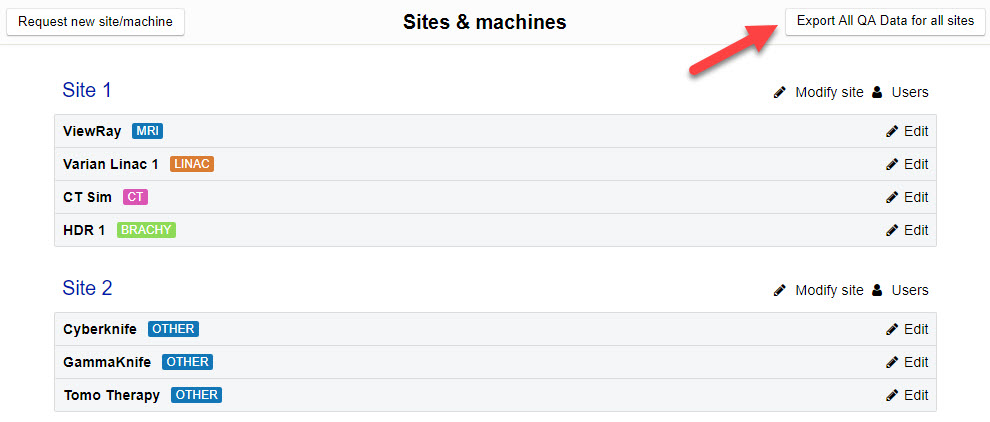 The file csv_export.csv file will appear in your browser's downloads. Open or save the file as needed.
NOTE: data is automatically compiled every 4 hours and is then available for download, therefore, it is possible that you will not see measurements conducted within the last 4 hours in your download.