Topics covered in the article include:
Recovering Your TotalQA Password
If you have forgotten your password or need to reset your password, you can do so by accessing the main login page, at https://tqa.imageowl.com/, and click Lost your password?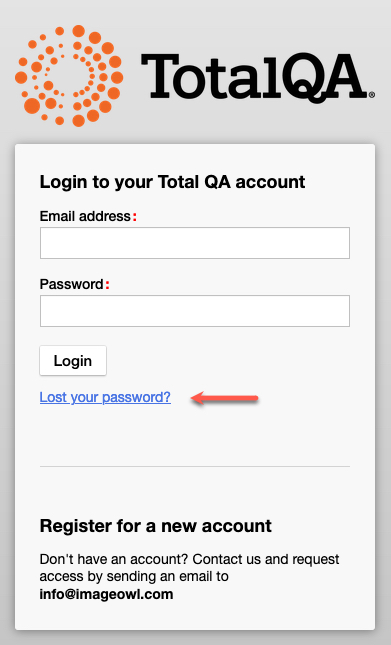 Next, enter in your Email address and click Continue. A notification will display that your Password reset request has been received and an email has been sent to your email address with instructions on how to continue with resetting your password.


Once your email is received, you will be provided with a link. Click on the link to proceed with creating a new password.

Note: If you have never verified your email by following the link in the email that was sent when your account was created, no emails will be sent to your email address. Please contact support to send a new email verification link.
Enter in the required fields: Email address, New password, Confirm new password, and click Continue.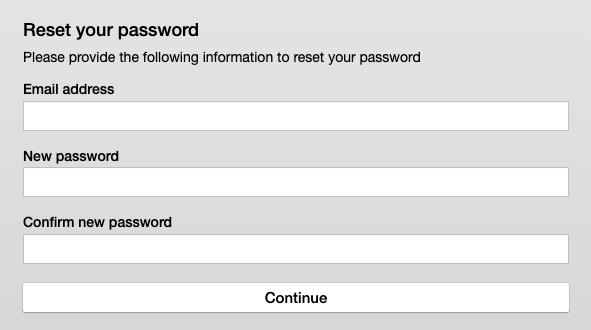 Recovering Your Active Directory Password
If you are using your network login to log into TotalQA, you will need to contact your organizations IT to recover your password.