View and Edit Machine Log Incidents
Introduction
Machine Log incidents are used to track performance of individual machines and provide trending information. In any report any longitudinal data can be compared to Machine Log incidents. The intent is to monitor trends to predict potential downtime and prevent it.
Create Machine Log Incidents
To create a Machine Log incident, click Machine Log: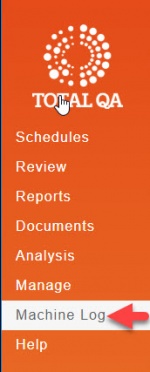 Edit the fields shown below as needed: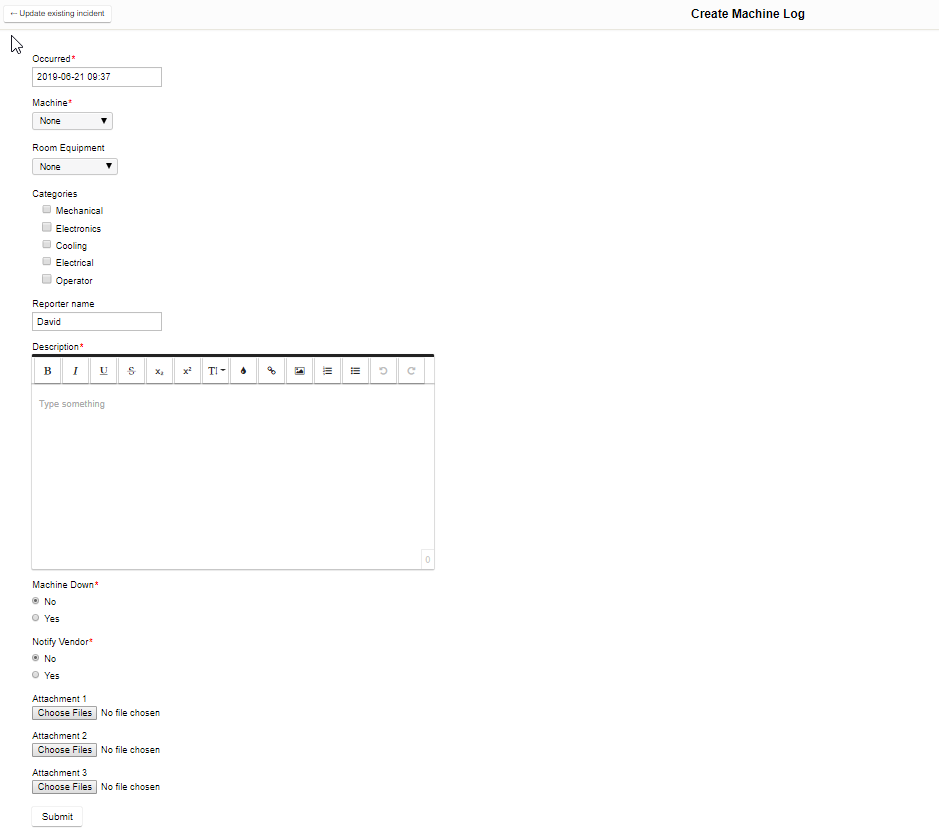 View and Edit Machine Log Incidents
To view existing Machine Log incidents, click Machine Log on the left pane and then click the Update existing incident button in the upper right corner of the screen.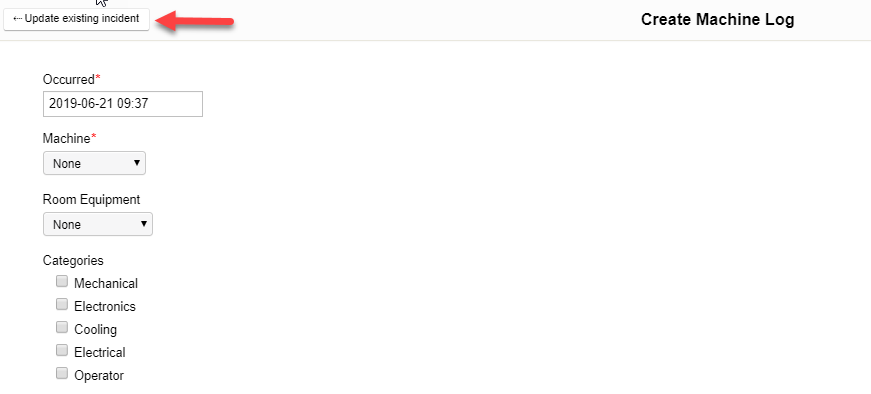 View the list as is or click the desired incident. If desired, you can also filter the list, search, or filter the list by date. 

View or update the incident as needed: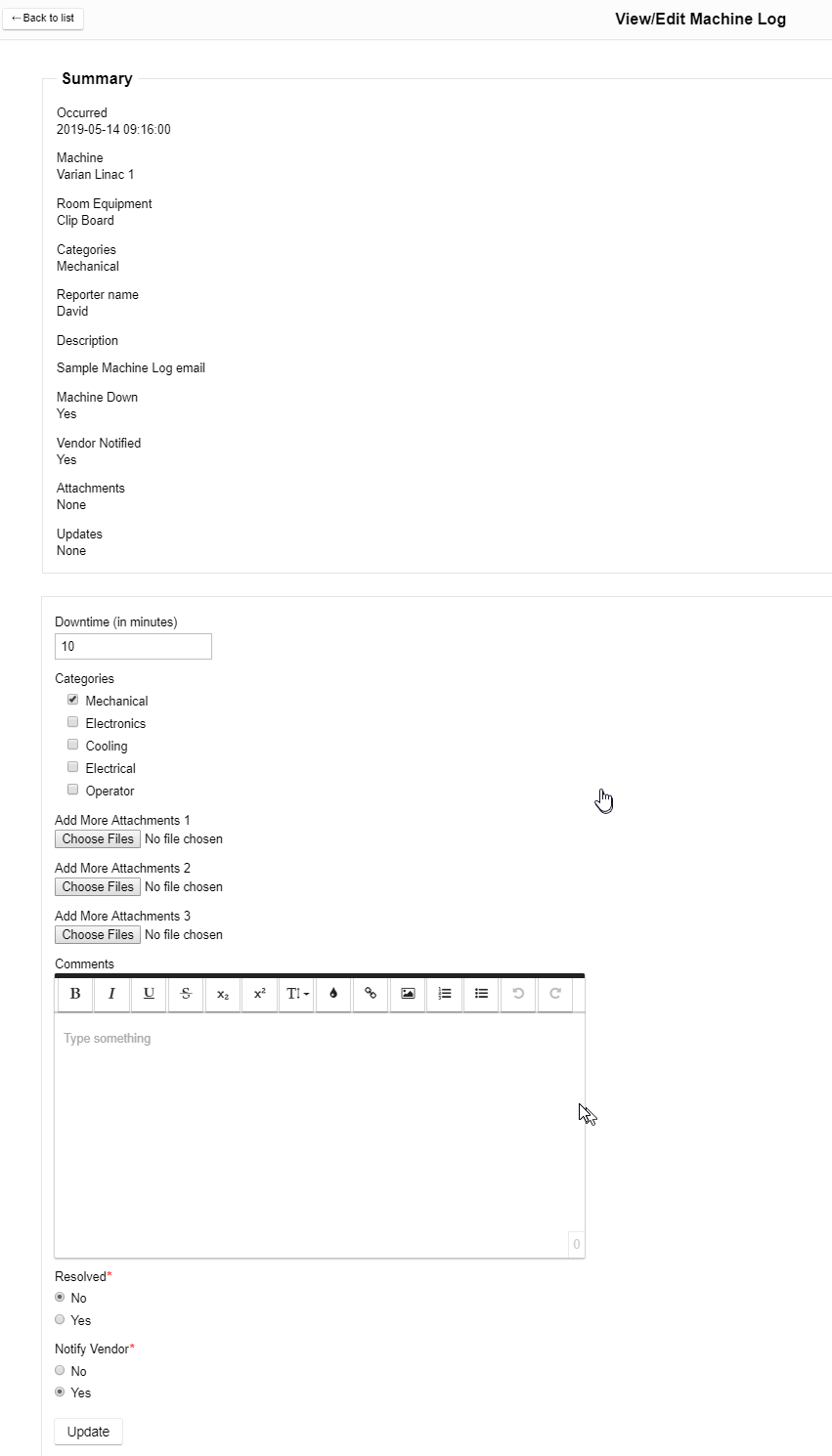 Export Incidents
Machine Log incidents can be exported to a comma separated value (.csv) file by clicking the Export Results button as shown below: