Incident Learning System (ILS) incidents are used to track incidents where an adverse outcome or the potential for an adverse outcome occurred, examine all the salient QA and longitudinal data, determine root cause, and prevent future incidents.
Create ILS Incidents
To create an ILS incident, click ILS in the main menu:

Below is an example of the Create ILS incident screen: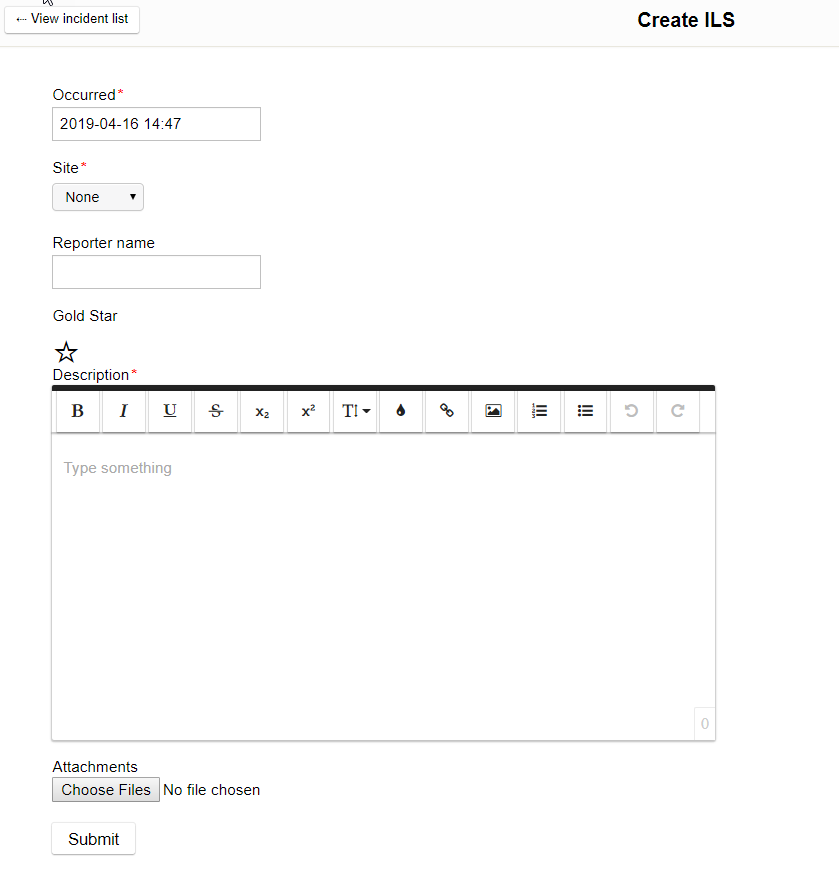 Enter the required fields (denoted with a red asterisk) and any other needed fields shown below and click the Submit button:
Occurred*: Enter the date on which the incident occurred. This field will default to the current date and time.
Site

*

: Select the appropriate site from the drop down list.
Reporter Name: Optionally enter the reporter's full name.
Gold Star: Optionally select the gold star to recognize staff for going beyond the call of duty.
Description

*

: Enter a description of the incident. Use the editing buttons as needed.
Attachments: Optionally attach any supporting documents or files.