To view existing ILS incidents, click ILS on the left pane and then click the View incident list button in the upper left corner of the screen. Below is an example of the Manage Incidents screen:

The results can be optionally sorted by column header or searched. Click anywhere on the desired incident to open it: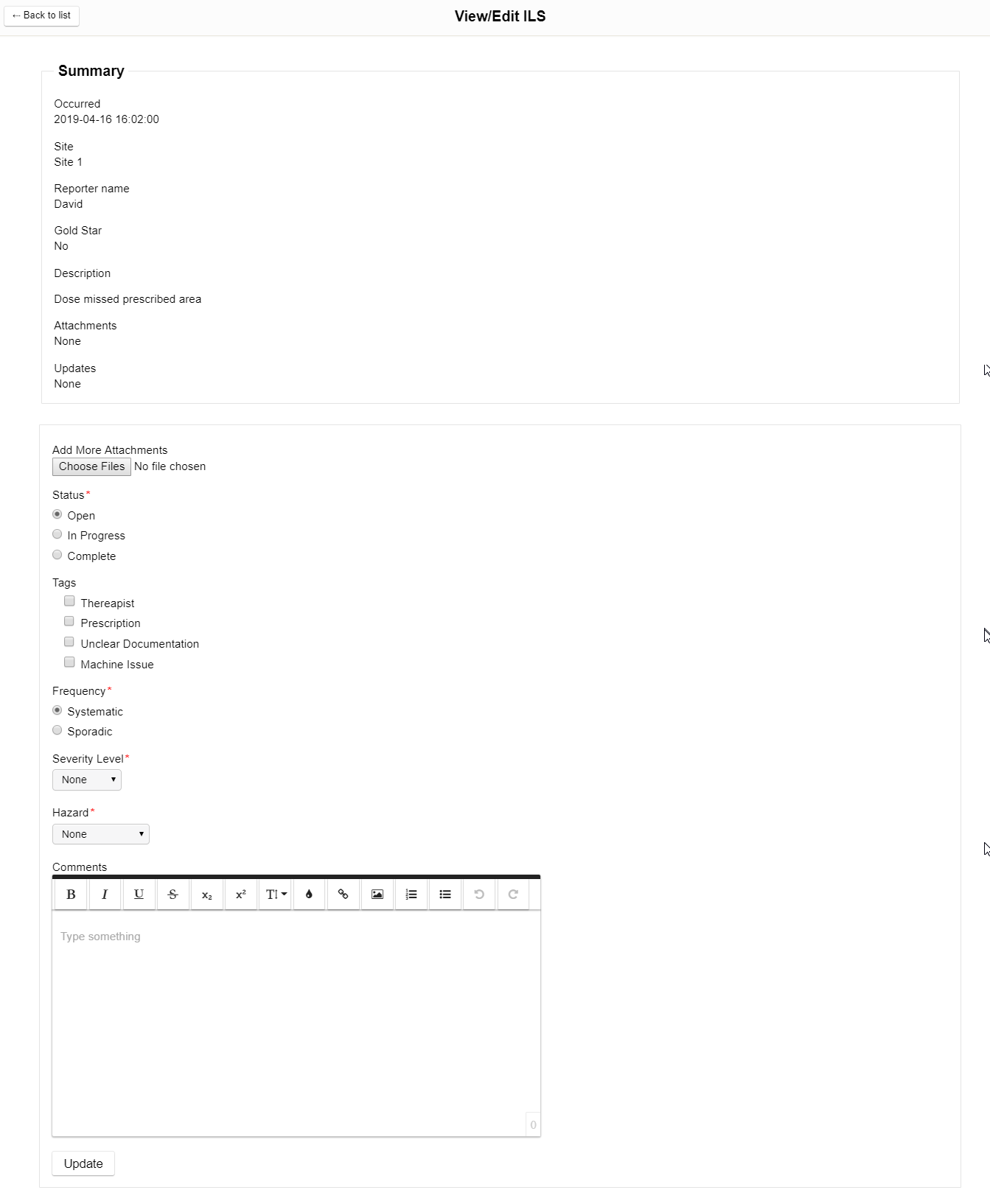 The reviewer can see the original incident, set the status, determine the frequency, set the severity, add any custom tags, select the hazard, and add comments. Clicking the Update button will save any updates.